Saucony
Saucony is one of the oldest sportswear manufacturers in the world. With over 100 years of experience in the industry, they are true experts in running shoes and sportswear.
shop now
The American brand was founded in Boston in 1898. It started as a small factory and has developed into a global brand. Over the decades Saucony, who have focused on running, have developed revolutionary models and future classics. Silhouettes like the Saucony Jazz or the Shadow series have made it into the sneaker scene. The secret of their success is simple: they know what their customers want. In the past they developed a running shoe with the help of the runner Rod Dixon, in which he won the 1985 NYC Marathon. Besides the technical know-how, Saucony always has a connection to the sneaker community. In fact, there are numerous collaborations between Sneaker stores and the traditional brand from Boston. We are proud to say that we are one of the collaboration partners with two creations.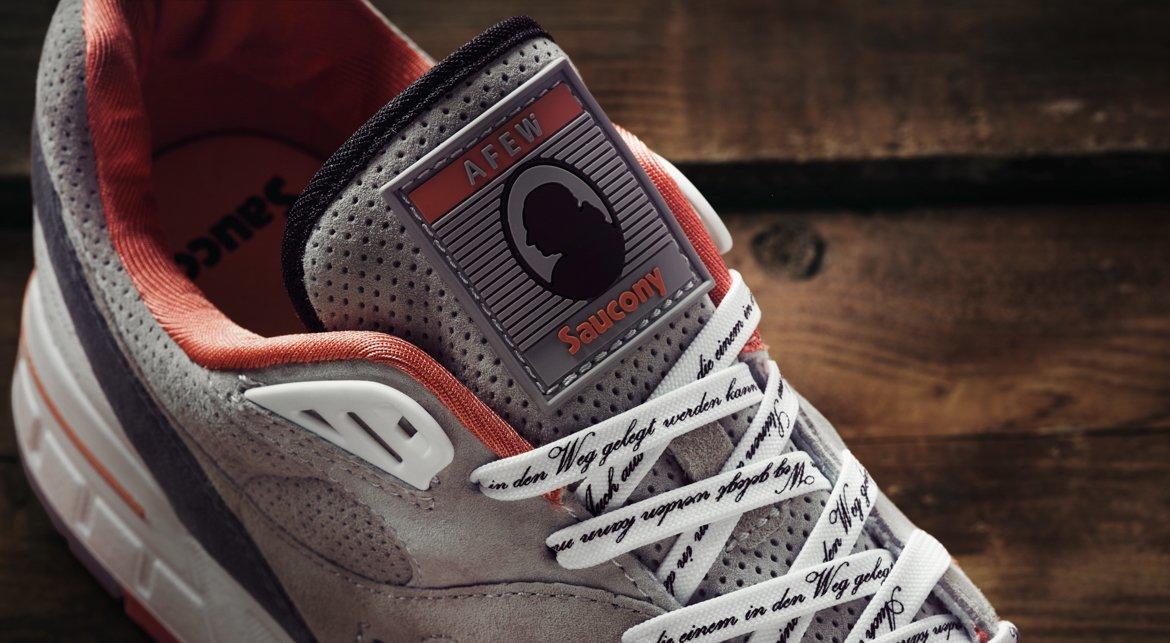 AFEW x Saucony Shadow Master 5000 "Goethe"
In 2017 we teamed up with Saucony for the first time and designed our first sneakers with the brand from the USA. The main theme of the collaboration was the German poet Johann Wolfgang von Goehte and especially the Goethe Musuem in Düsseldorf. Like the building, the Shadow Master 5000 is a mix of pink and grey. As Upper we had decided to have super soft premium Suede. To transfer the writer's aspect to the sneaker, the heel caps also have a poem by Mr. Goethe. The poem is also still visible on the toe cap and in the insole. Another highlight is the tongue patch with the silhouette of the poet.