adidas Originals Stan Smith
The history of the adidas Stan Smith goes back over 50 years, yet we should start from the very beginning. Originally released in 1963 and dubbed "Robert Haillet", it is still known to be the first leather tennis shoe.
shop now
The player himself was relevant enough to carry his own name. However, as he retired without winning any grand slam event, fast forwarding a few years, German's finest sportswear brand decided to start looking for the big-boys.
Stan Smith, Wimbledon's winner and number one at the time, helped the brand to go across borders. By then, the crisp white sneakers were no longer popular just in Europe. Their reach was immense, starting to target the American audience, thus creating the sportswear giant that we know today.
In fact, many still do not know who Stan Smith is. Well, some think he is a shoe (just like the book, remember?). Who could have guessed that a moustache wearing gentleman would become an icon, ironically for all the wrong reasons. Truth be told, the adidas Originals Stan Smith has been sold more than all the others on the market, there is no other way around it.
The adidas Originals Stan Smith that we know today did not have his name until late 70s. Once changed, all the details were added to the silhouette - in this case, Smith's picture, with no moustache. Fun fact – Stan Smith once lost to an opponent that was wearing his own shoe.
Designed for clay courts, its so-called technology is considered obsolete. On the other hand, these low tops were embraced by many different cultures, from your dad wearing jeans with a blank-top to Jay Z rapping about them.
The brand has released hundreds if not thousands of iterations of the Stan Smith. From collaborations to Consortium versions, there´s one and only one guarantee: no sneaker will ever beat the adidas Original Stan Smith.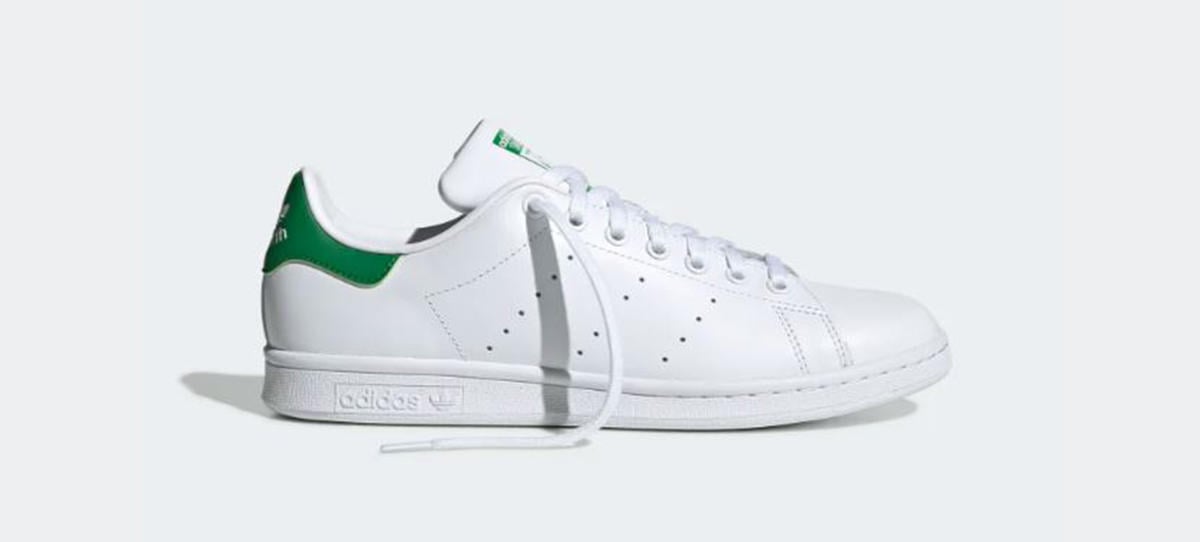 adidas Originals Stan Smith
Released in the early 70's, this fresh low top sneaker surely holds a distinguished place in history. The silhouette displays full-grain leather upper, true to its original design. Being timeless and versatile, it has been revamped by delivering extra comfort and performance due to its OrthoLite® sockliner. All the classic details remain intact, such as the logos on heel and togue, paired with the famous perforated 3-stripes.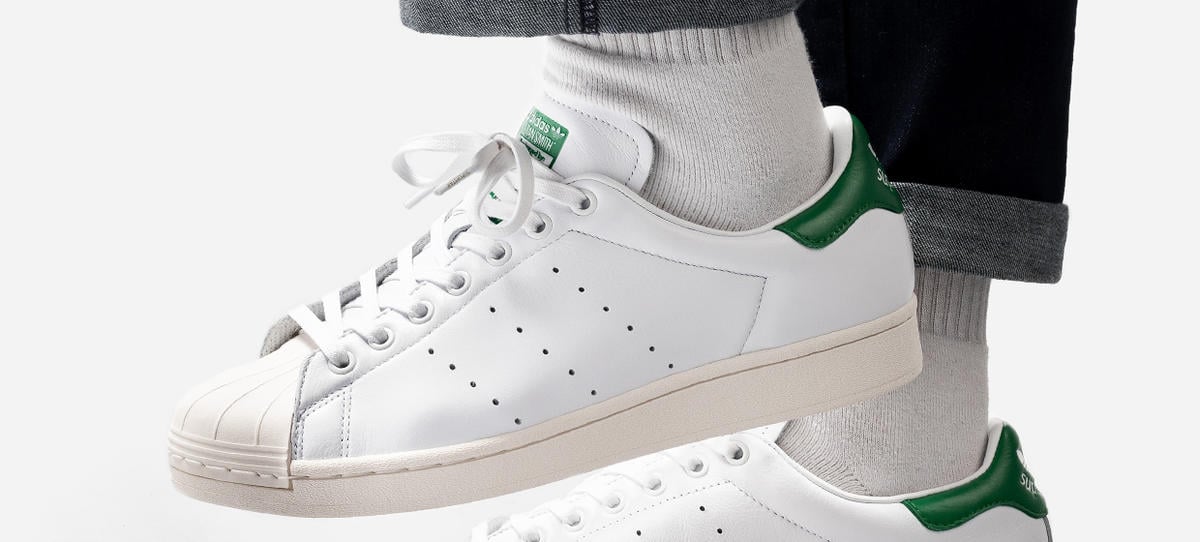 adidas Originals Superstan
Achieving ultimate cult status straight after the release, the adidas Original Superstan merges two epochal silhouettes into one. The Adidas Superstar and the Stan Smith are now one. The silhouette is considered a hybrid, allowing for details from both sneakers to be displayed. One will notice the shell-toe and the midsole from the Superstar fused with the upper of the Stan Smith, exhibiting perforated 3-stripes as well as heel and togue details.