Mizuno
Mizuno is a Japanese sporting goods manufacturer founded in 1906. More than 100 years later Mizuno manufactures equipment for almost every sport. As sneaker fans we are especially interested in their running silhouettes.
shop now
When Mizuno was founded in Osaka in 1906 by Rihachi Mizuno and his younger brother Rizo, Mizuno was a small retail store for western sundries, including baseballs. One year later, the brothers expanded their product range to include sportswear. The business went so well that they opened another store in Tokyo in 1912 and started manufacturing their own baseballs and baseball gloves in 1913. A short time later, they also produced their own jerseys and pants. Mizuno continued to grow and made a name for itself in baseball and golf. But Mizuno is also involved in sports like soccer, running and many more. For the sneaker community we are only looking at their runners. The Mizuno Wave Rider 1, the Mizuno Sky Medal or Mondo Control have their very own design and comfort which make them so desirable. The RunBird logo on the sneaker stands out The RunBird symbolizes Mizuno's belief in the Japanese concept of a universal approach to sports with unlimited space and energy. Until 1981 the shoes had a big "M" as logo. But since it had great similarities to the logo with the three stripes, a new logo had to be designed. That's how the Mizuno RunBird Logo was born.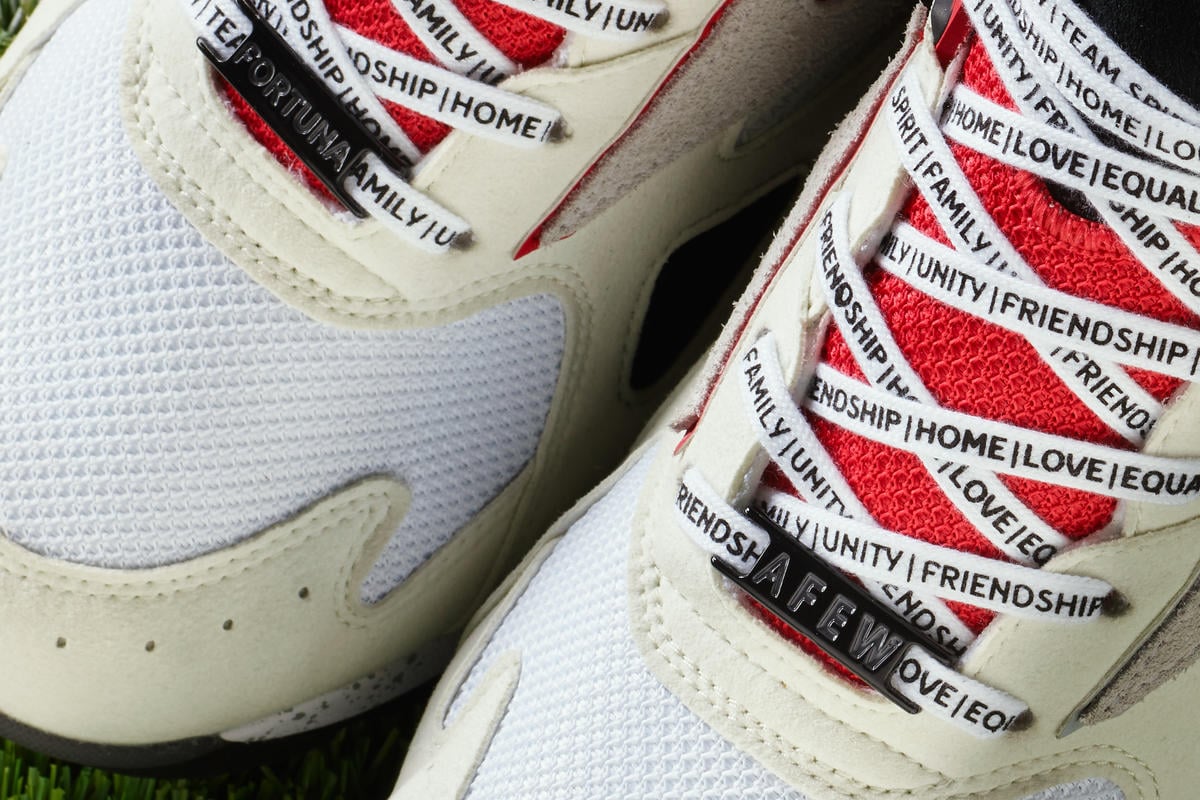 AFEW x Fortuna Düsseldorf x Mizuno "Heimat"
As a Düsseldorf based sneaker store it was actually only a matter of time that we made a collabo with the Bundesliga team of our hometown. In spring 2019 it finally happened! We and Fortuna worked out a concept and teamed up with Mizuno as the third partner. Together we created the AFEW x Fortuna Düsseldorf x Mizuno "Heimat" collaboration. The main theme was our city of Düsseldorf as "Heimat" - home, but also home to many different cultures that have made this city so great. The silhouette we have chosen was the Mizuno Sky Medal. In addition we designed a soccer shoe and a fan scarf matching the Fortuna Düsseldorf as partner. On the sneaker, football shoe and scarf there are little details everywhere, which show us, the club or the theme "Heimat". For the special "Heimat" pattern we have had the word home translated into over 30 languages. Many of them also represent the mother tongue of our colleagues at AFEW.