Diadora
Diadora has been a sportswear manufacturer for over 70 years. The Italian brand was founded in 1948 and has its origins in mountain climbing. Today, however, Diadora is known for its runners and sports shoes.
shop now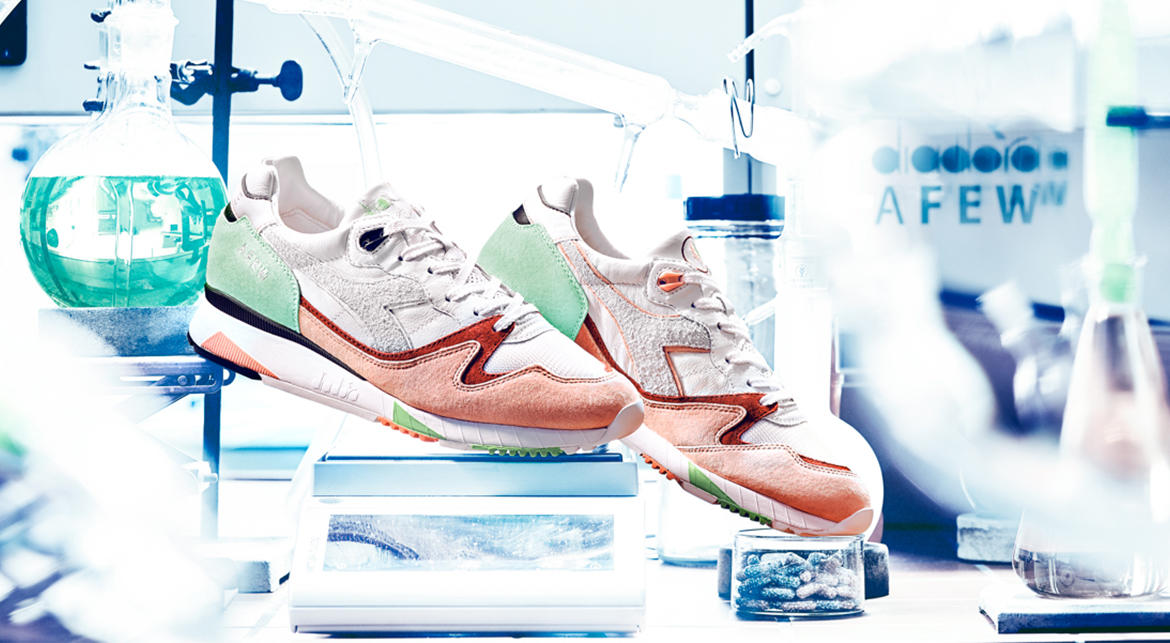 As a school dropout, the young shoemaker Marchello Danieli seized the opportunity in 1948 and started his own company. Diadora was named after the town of Zadar in Dalmatia, a region on the Adriatic Sea. The translation "de ladera" ("from Zadar") was wrongly translated from Dalmatian into Latin. This is how the name Diadora was born. In the 50's Diadora was the market leader in mountain boots. The market for ski boots was also quickly discovered. At the beginning of the 70s, Diadora entered the sports business. With the help of athletes, the technique of Diadora boots was constantly improved. In the middle of the 70s, the Italian sportswear manufacturer then began to produce equipment for football. In addition to football, other sports such as tennis, basketball and running were added.
As one of the few sneaker manufacturers, Diadora had part of its collection made in Italy. At this point, craftsmanship meets the timeless design of the running sneakers. Models like the N9000, N9002 or the V7000 are also assembled by hand in Italy. The sneakers convince with a selection of premium materials. Soft leather or nubuck are almost standard. In addition to the premium uppers, the EVA sole comes from running. This makes the Diadora Sneakers a perfect mix of sportiness and elegance - just like fashion from Italy!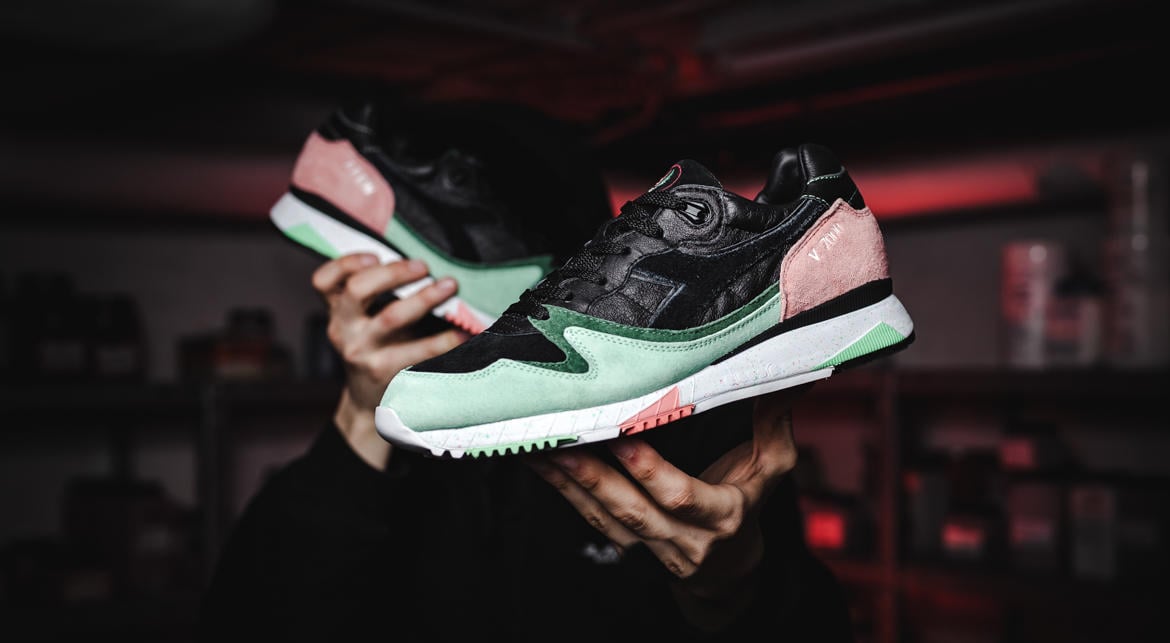 AFEW x Diadora V7000 "Highly Addictive" & "The Cure"
In 2017 our AFEW x Diadora V7000 "Highly Addictive" and "The Cure" was released in collaboration with Diadora. The sneakers were also made in Italy and had as upper kangaroo leather and nubuck. The story that a worldwide sneaker addiction has broken out, played a role in the collaboration. Dr. Wefa has developed the two sneakers to fight this addiction. In the story, we chose Tokyo as the epicenter of sneaker addiction. For this purpose, we organized an exclusive instore launch together with BEAMS in Tokyo, which was one week before the actual release.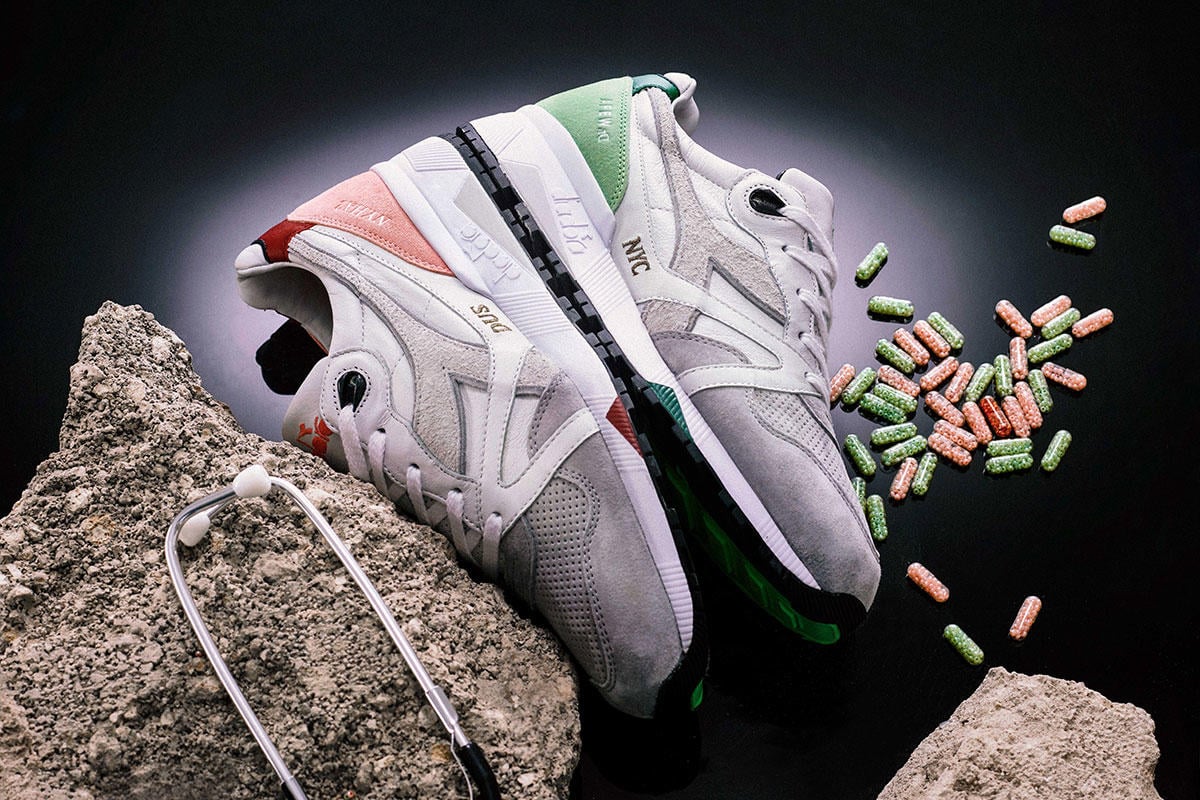 AFEW x Diadora N9002 "Master Formula" & N9000 "Highly Addictive NYC"
In 2019 our second collaboration with Diadora was released - this time also with two sneakers. We released the AFEW x Diadora N9002 "Master Formula" and the N9000 "Highly Addictive NYC". It was the continuation of the story with Dr. Wefa and the sneaker addiction. This time we let the story play in New York City, for which Dr. Wefa then developed his own sneaker, the N9000 "Highly Addictive NYC". The "Highly Addictive NYC" was then only available in New York and here in Düsseldorf. Both sneakers were, like the first collaboration, Made in Italy and were made of kangaroo leather and nubuck. The sneakers were also sold out within minutes.