Le Coq Sportif
The French label Le Coq Sportif is experiencing a true revival. Le Coq Sportif sneakers convince with their unique style and good quality. The Retro Runners embody the charm of the French and their long-standing DNA in team sports.
shop now
Founded in 1882, the sportswear manufacturer is still one of the top suppliers for team and cycling sports. In 1939, the French presented the first tracksuit at the world exhibition in New York. Jokingly, the tracksuit was also called the "Sunday uniform". But also the Le Coq Sportif sneakers are always a highlight, especially for fans of retro runners. Models like the R1000 or R800 convince again and again by their color combinations and the good quality. It is no wonder that we have teamed up with this traditional brand for several collaborations.
AFEW x Le Coq Sportif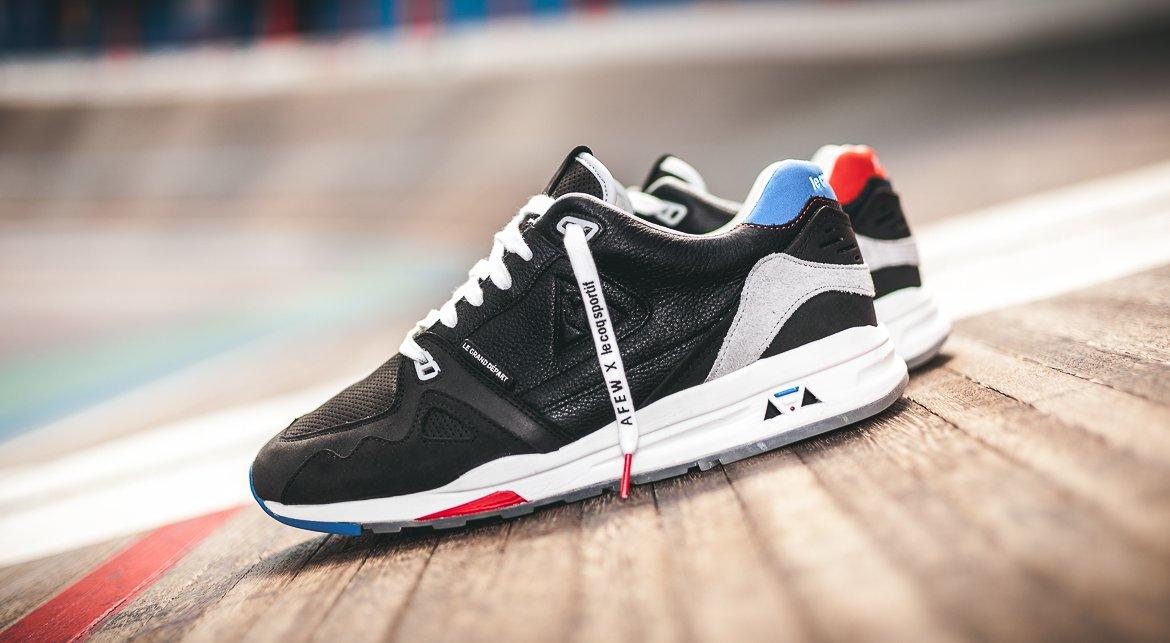 AFEW x Le Tour de France x Le Coq Sportif
In 2017 we celebrated our first Collabo with Le Coq Sportif. Following the DNA of Le Coq Sportif, the collaboration was all about cycling and the Tour de France. Together we designed the AFEW x Le Tour de France x Le Coq Sportif R1000 "Grand Depart", which is inspired by the Grand Deprt in Düsseldorf. The Made in France sneaker was only available in a limited edition. Additionally we raffled a matching bike from Giant.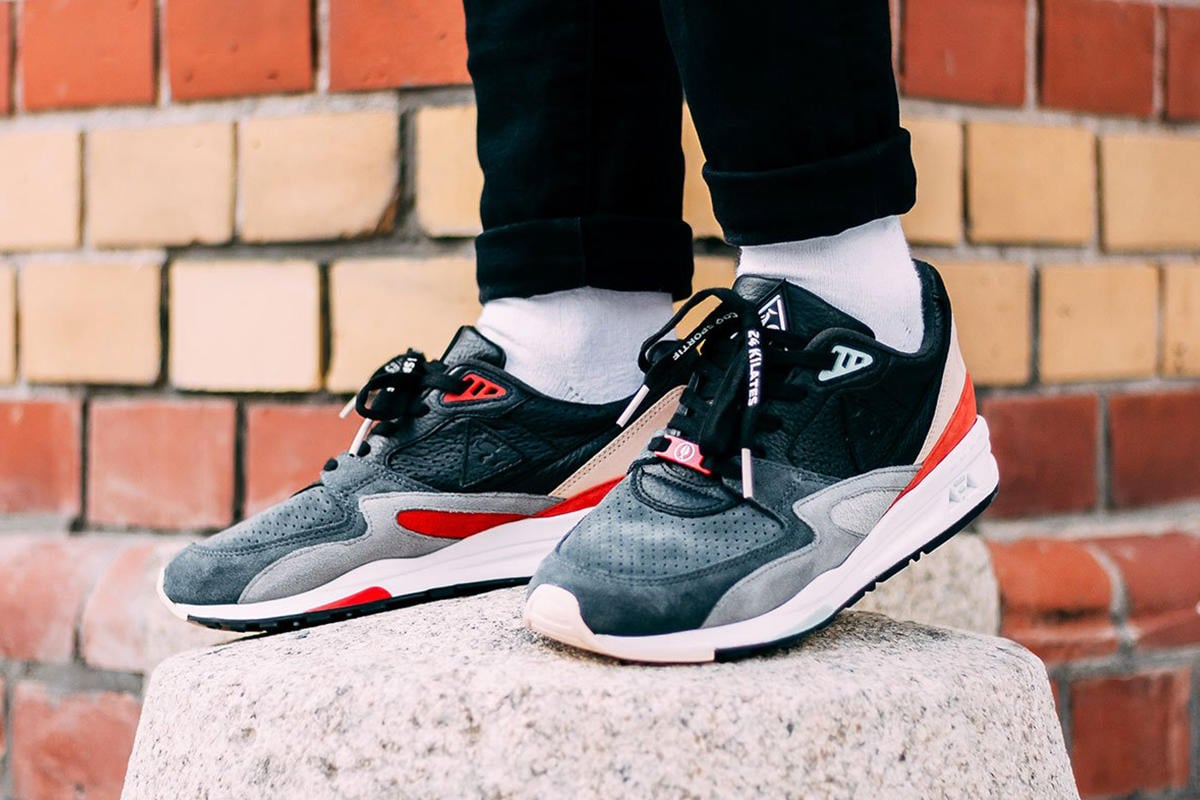 AFEW X 24 KILATES X DJ RAFIK X Le Coq Sportif
In 2019 we presented our next Le Coq Sportif collaboration. This time we were a quartet of 24 Kilates, Dj Rafik, Le Coq Sportif and us. As theme we had our party network, the "Crane Network", which consists of the guys from 24 Kilates, DJ Rafik and us. For the release of the sneaker we organized parties in Bangkok and Düsseldorf to do justice to the theme. One of the special features about the sneaker is not only the top workmanship, but we were also allowed to immortalize our crane on the AFEW X 24 KILATES X DJ RAFIK X LE COQ SPORTIF R800 "Crane Network". Therefore, the cock on the inside of the sneaker was replaced.