adidas Originals Adilette
There is probably no other slipper that is as famous as the Adidas Adilette. Once condemned as the footwear of proletarian and unstylish tourists, the Adilette has now become socially acceptable after all. Thus, one does not only see the slippers at hotel complexes but also on hot days on the streets of big cities.
shop now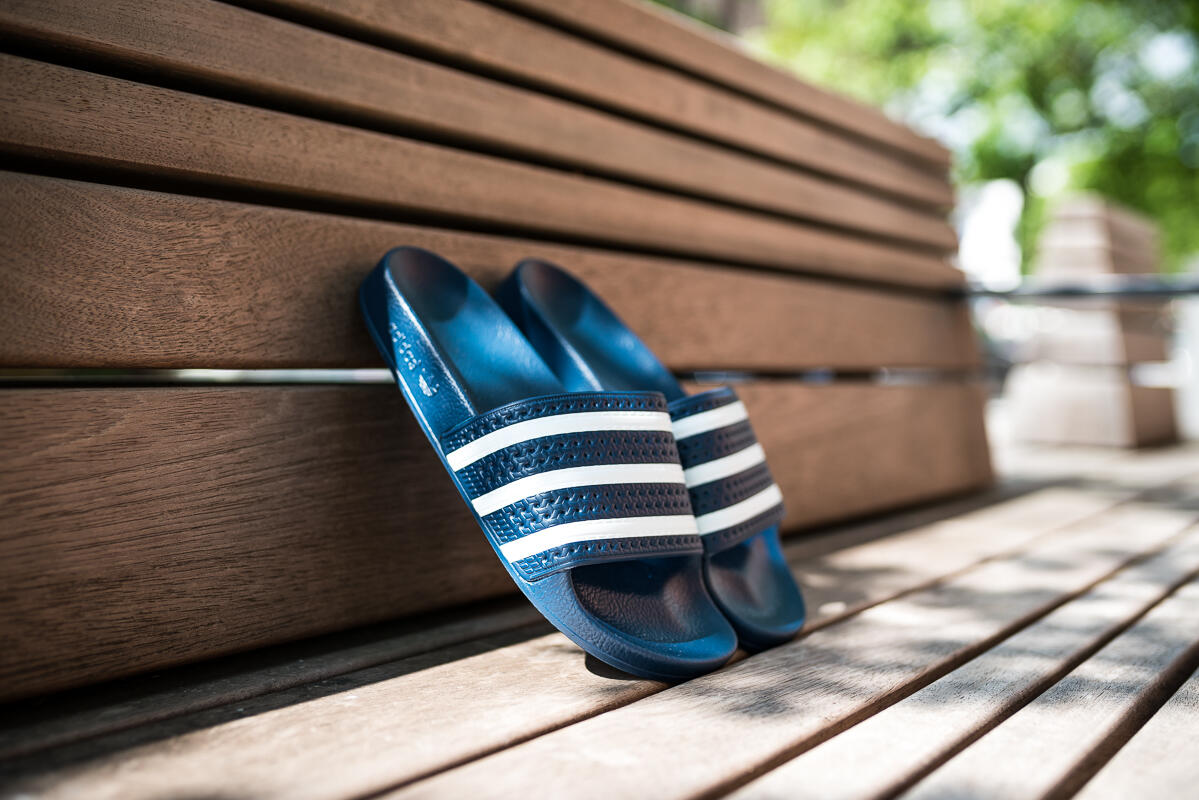 But the reason why the Adilette came on the market was a very practical one. Many athletes needed a shoe with which they could go from the dirty changing rooms to the shower. So, the Adilette was quickly cobbled together in 1963. With the small suction cups at the bottom of the sole, Adidas found a way to make the shoe non-slip for wet and smooth surfaces. Until today Adidas has extended the range of colours for the Adilette many times over. So now you have the choice which Adilette you want to wear with your tennis socks.