adidas Originals Gazelle
The adidas Originals Gazelle is, along with the Superstar and the Stan Smith, one of the Adidas sneaker classics. When the shoe was launched in 1966, it was the first sneaker ever with an upper made of suede.
shop now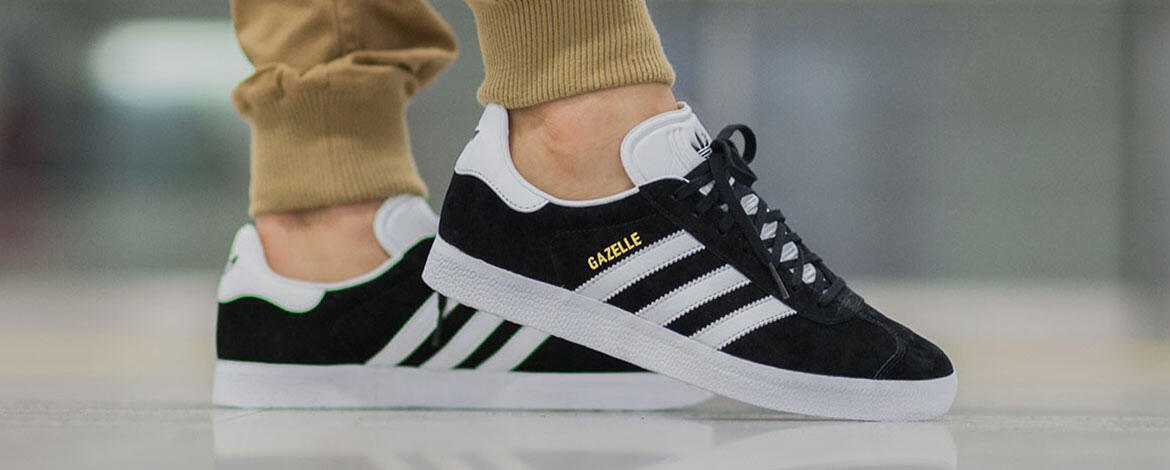 Thanks to its simple design, the shoe quickly became popular outside the rack and field. With its roots in football, the gazelle shaped Terrace Fashion in England in the 1980s and became a staple of this movement. But even before that the Gazelle was worn by Bob Marley. The big hype, however, did not come until the 90s, when model Kate Moss was photographed with a burgundy pair of Adidas Gazelle. Secretly, the Adidas Gazelle seems to be the go-to sneaker for celebrities. Music groups like the Beastie Boys, Limp Bizkit, Korn or Liam Gallaghar were regularly seen in the Adidas Gazelle. Half a century later, numerous Colorways have been released, whether black, lime green or light blue. The Adidas Gazelle still convinces today with its quality and style.