adidas Originals Superstar
Introduced in 1969, the Adidas Superstar was a low-top model of the Pro Model and was the first low-top leather Basketball shoe to be produced by then. Due to its rubber toe box, it became known as the shell shoe and gained iconic popularity within the sneaker and hip hop culture in its early days.
shop now
Especially the endorsement by the the legendary hip hop crew Run-DMC, which even dedicated a song to this sneaker in 1986, made the Adidas Superstar to actually one of the biggest superstars in sneaker history. Just like the Converse Chuck Taylor All-Stars the sneaker made the transition from the gym to the streets, where it was worn primarily in the 80's by b-boys with extra thick laces. Since then the Superstar has been updated on a regular basis and made it all the way from the 60's up to now a very desirable sneaker.
White leather, three black stripes and the famous "Shell Toe" rubber cap - the adidas Originals Superstar is unmistakable and has been one of the most popular sneakers ever designed for decades. Learn the story of the adidas Originals Superstar here. The path from court to pop culture. Read more in our blog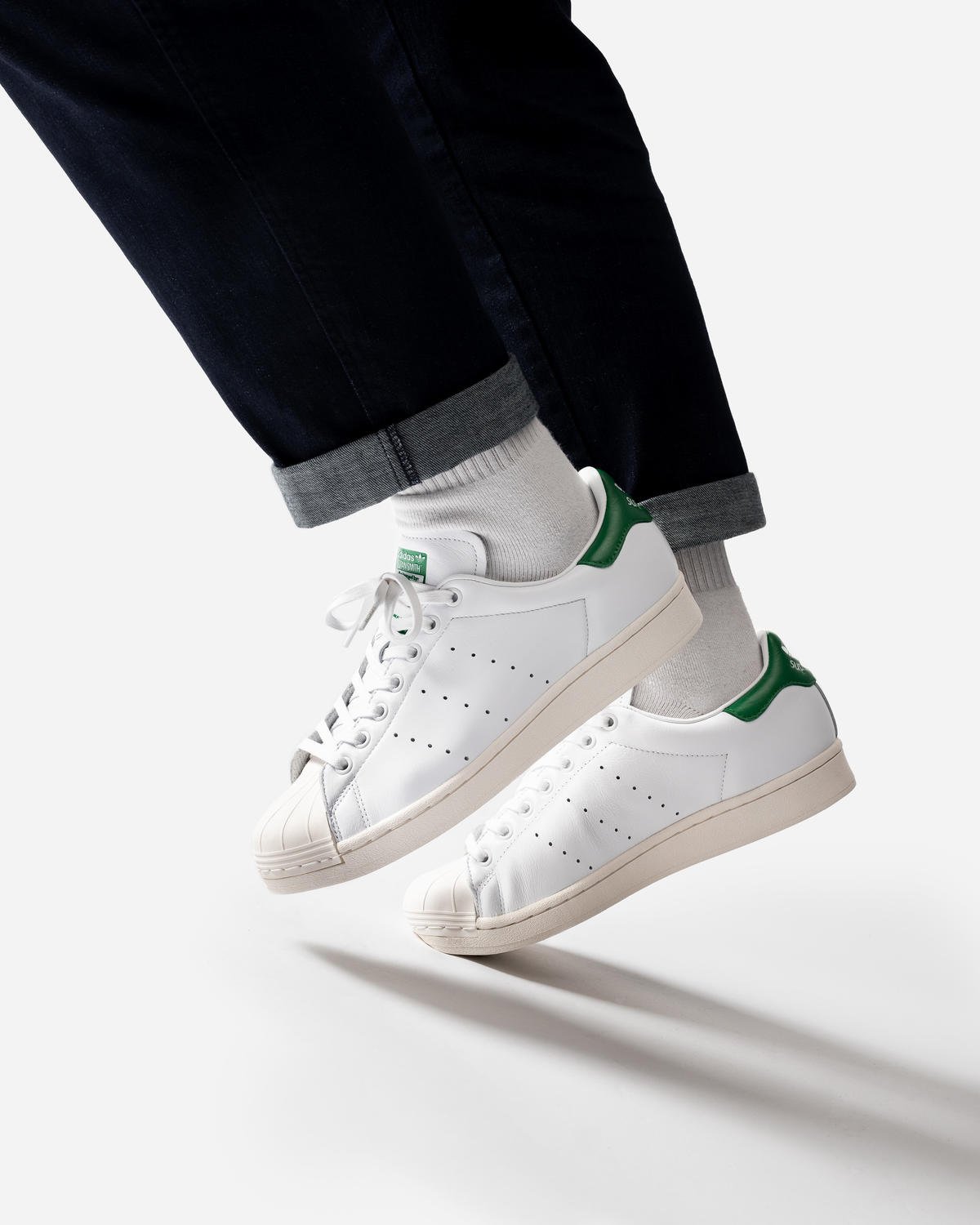 adidas Originals Superstan
Er war nur eine Frage der Zeit, bis die beiden beliebtesten Sneaker mit den Drei Streifen fusionieren. Das Ergebnis ist der adidas Originals Superstan. Das Grundgerüst ist der Stan Smith mit den ikonischen perforierten Drei Streifen. Anstatt der gewohnten Toebox des Stan Smith, hat dieser Hybridsneaker die berühmte Shelltoe und noch die dickere Zwischensohle.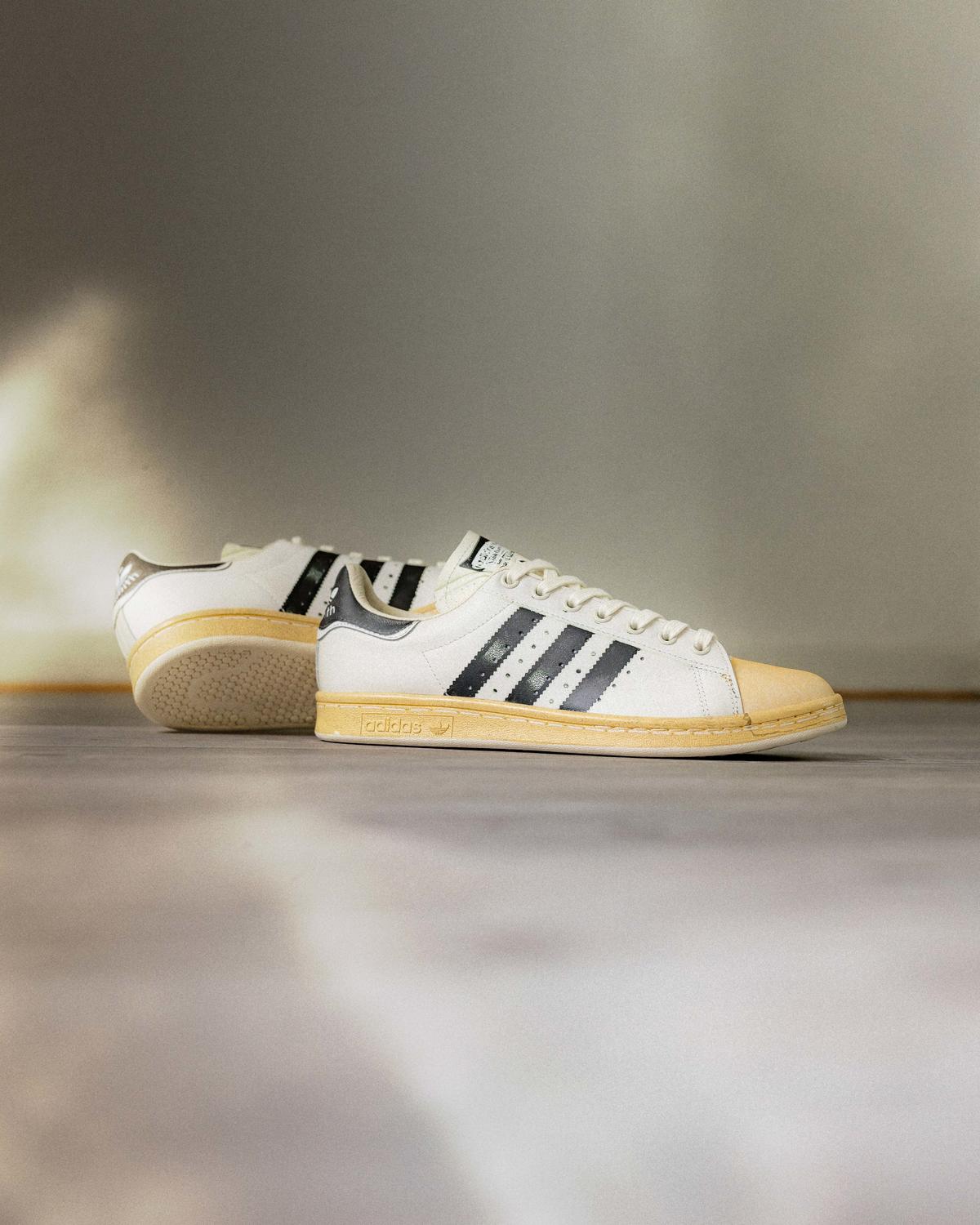 adidas Originals Stan Smith "Superstar"
Technisch gesehen ist es ein adidas Originals Stan Smith. Aber auf dem ersten Blick könnte man denken, dass es ein Superstar ist. Denn auf diesem Style wurden auch alle Merkmale der Ikone abgebildet. Zusätzlich wurde auf den Vintage-Look gesetzt, was dem Sneaker einen einzigartigen Style gibt. Eine weitere Besonderheit ist der aufgemalte Shelltoe auf der Toebox. Diese darf natürlich nicht fehlen, wenn es um den Adidas Superstar geht.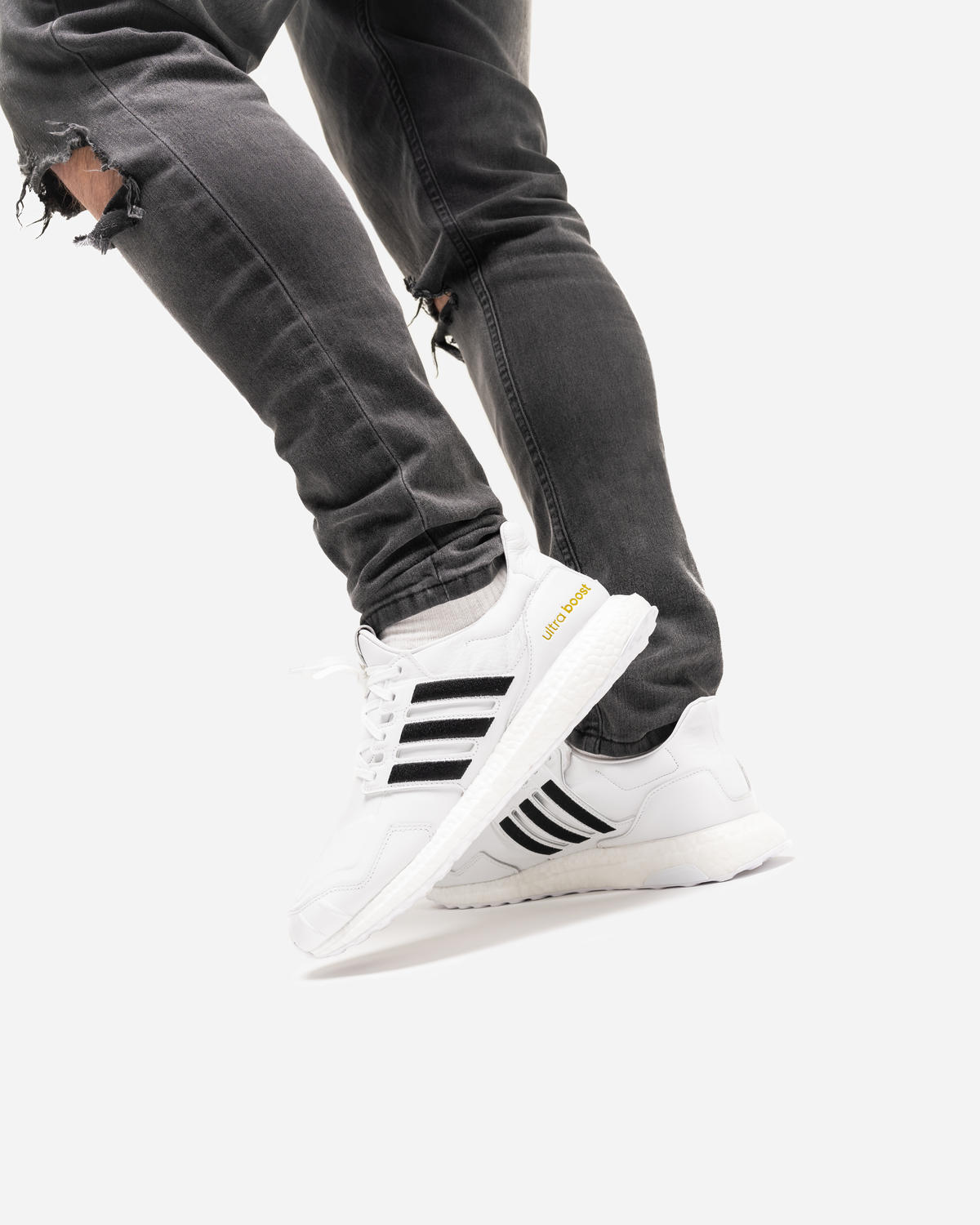 Adidas UltraBOOST DNA Leather
Der Adidas UltraBOOST gehört zu den wichtigsten Sneaker Adidas. Dasselbe gilt für den Adidas Superstar. Dieser Style zeigt den UltraBOOST als Vollledersneaker ganz in weiß mit den drei Streifen in kontrastierendes Schwarz. Um die Brücke zum Superstar nochmal deutlich zu machen wird die Shelltoe an dem Mudguard des UltraBOOST dargestellt. Dieses Upper macht die UltraBOOST DNA Leather zu einem daily Sneaker.