Converse Chuck 70
The Converse Chuck Taylor is one of the most famous sneakers ever made. Named after the basketball player, this shoe has become a staple in fashion and pop culture.
shop now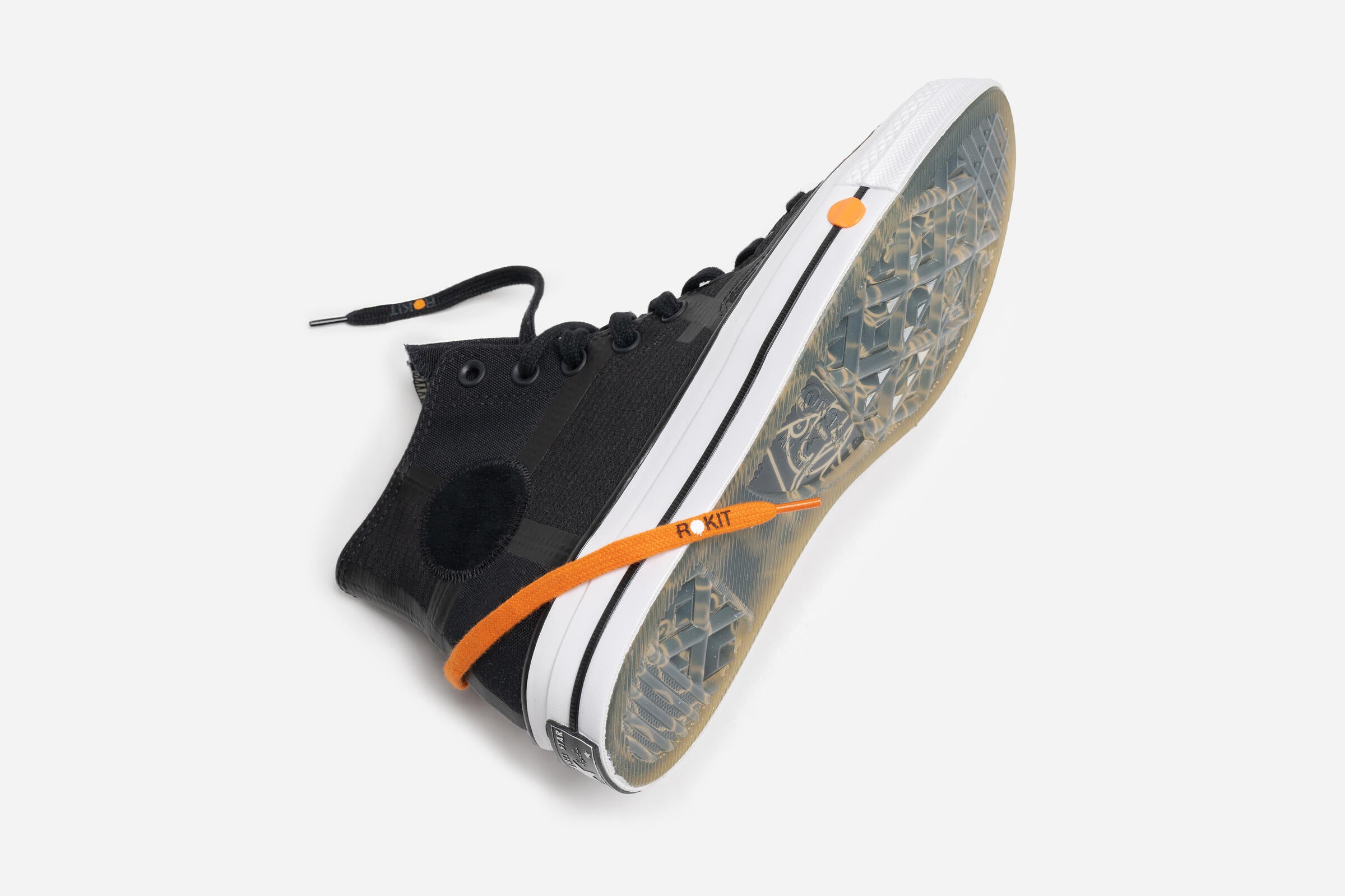 The Converse Chuck Taylor, or simply called "Chucks", has been around since 1917, but it was not until 1922 that basketball shoes were given the "Chuck Taylor" label. Because the basketball player joined the company a year earlier and became the "face" of the company. Since then, the rubber patch with his name has also been on the sneaker. But the sneaker was also worn outside the court and became an icon in the pop culture. The Chuck had one of its heydays in the 70s, where top-class musicians like the Sex Pistols or the Ramones regularly wore the silhouette. To this day the sneaker has small ups and downs, but on the whole it is a sneaker that has a firm foothold in the sneaker community as well as in the fashion industry and it is impossible to imagine the world without it.
The Converse Chuck 70 is a further development of the traditional Chuck Taylor Allstar. The Chuck 70 comes with a reworked midsole, which has improved design elements, but still keeps the charm of the original. In addition, the sneakers are equipped with insoles from Ortholite. When it comes to collaborations between Converse and another brand, the Chuck 70 is the go-to silhouette for the joint project.