Vans
In 1966 the brothers Paul and Jim Van Doren and their business partner Gordon Lee and Serge Delia decided to start their own company in Anaheim, California to sell shoes. The "Van Doren Rubber Company", how the company was called, served twelve customers on the day of opening.
shop now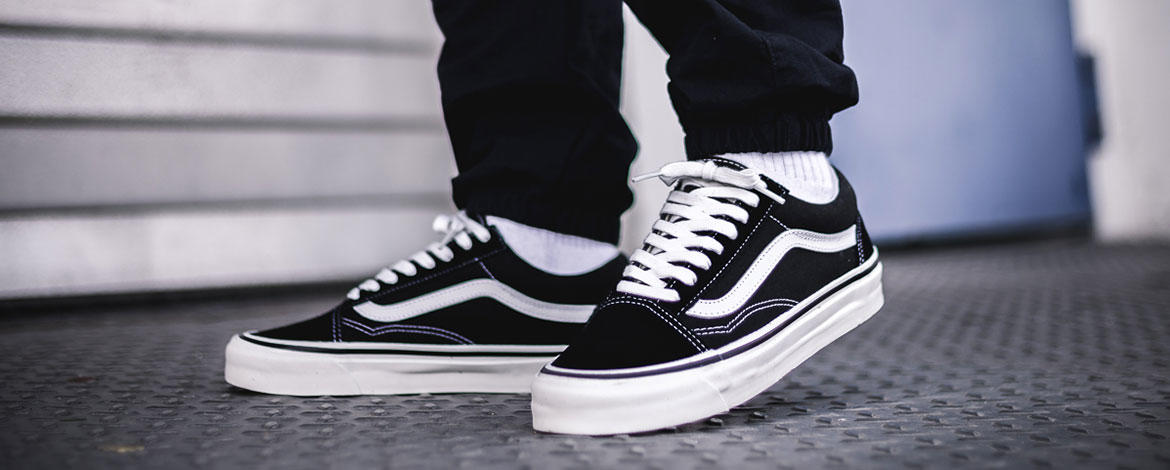 The first model they offered called the Deck Shoes and is now known as Vans Authentic. The rugged sole of the Deck Shoes made them perfect for skateboarding. With the release of the Vans #95, now known as Vans Era, the shoes became the shoe of choice for the skateboarders. One year later, the Vans Old Skool was introduced, and with it the "jazz stripe". The "jazz stripe" is now one of the most recognizable sign for Vans shoes besides the waffle sole. 1978 Vans released its second shoe with the "jazz stripe", the Vans Sk8-Hi. This high cut sneaker gives you a better stand while jumping and landing. Meanwhile, Vans became one of the most popular sneaker brands and with their collaborations with Supreme, Peanuts, Toy Story or Thrasher they have a wide audience for their products. We are looking forward to seeing the upcoming releases.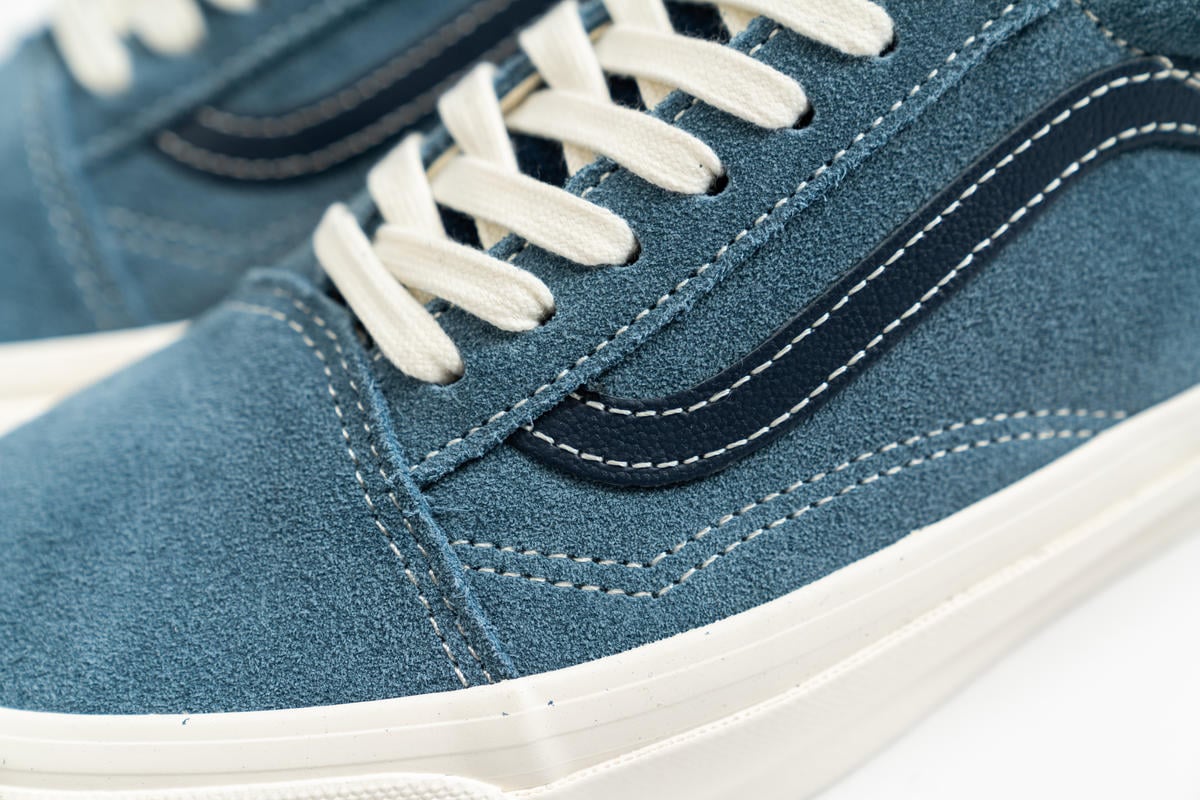 Vans Old Skool
The Vans Old Skool was launched in 1977 and was originally known as the "Style 36". It is the first Vans Sneaker with the "Jazz Stripe" on the side. This skate shoe convinces with the typical vulcanized waffle sole and the simple design. The sneaker represents the California lifestyle. After all these years the Vans Old Skool has also become one of the brand's top seller. In addition to the classic black Colorway, there is now a range of new colourways. The latest version of this classic is the Vans Old Skool Cap LX. It is a new interpretation of the "Style 36" with modern elements.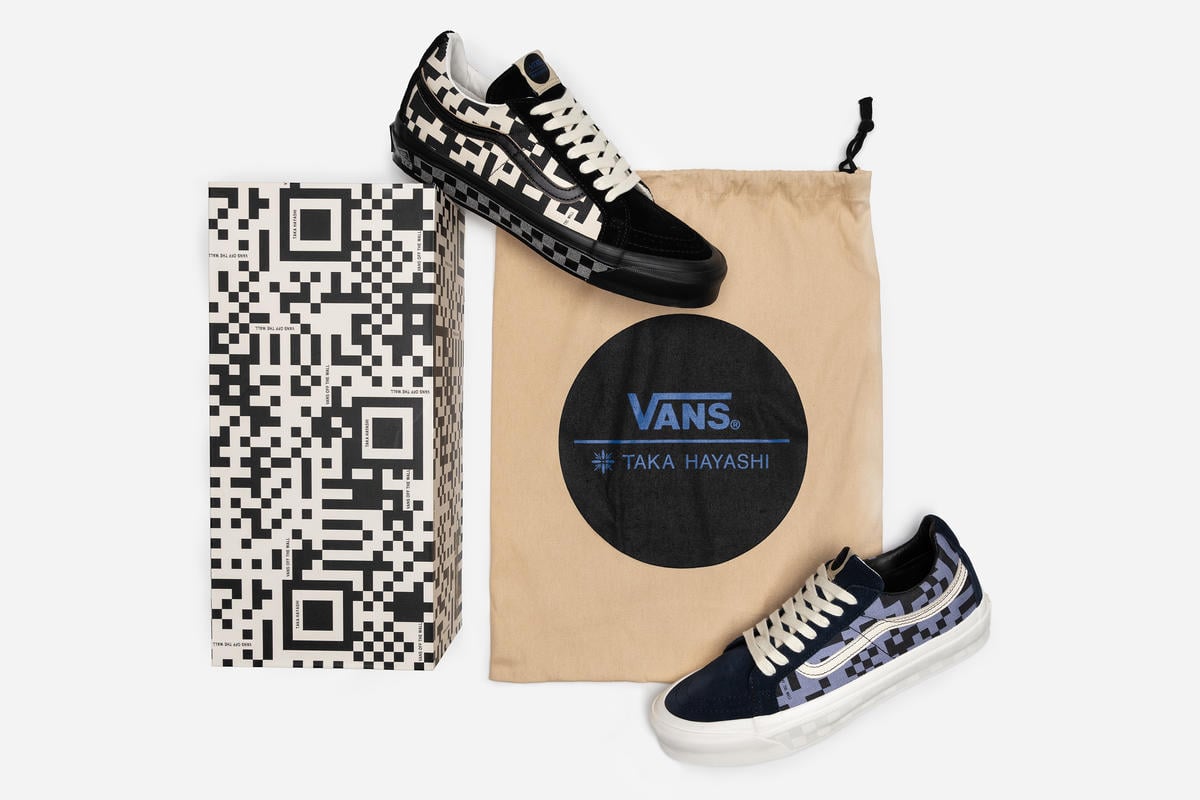 Vans Sk8-Hi & Sk8-Lo
Another classic from Vans is the Vans Sk8-Hi, which is the second style with the "Jazz Stipe" after the Vans Old Skool. The Sk8-Hi was released in 1978. The special thing about the Sk8-Hi is the high cut and the padded collar. This, in combination with the vulcanized Vans sole, made the Vans Sk8-Hi the best skate shoe of its time. The sneaker was especially popular for jumps as it minimized the risk of injury. But not only the function of the sneaker is convincing, but also the design. No wonder that brands and artists like Supreme, Odd Future, Metallica or Fear of God chose this silhouette for their collab. And for fans, who like the design, but not the high cut, there is also a Sk8-Lo version.